I wanted to get a physical copy of Worldbreakers in preparation for PAX Unplugged, where I will demo the game as part of their Unpub event (find me in testing blocks B, C, and E). This post is a post-mortem of my experience with The Game Crafter, a Wisconsin-based service for board game print-on-demand.
Until now, I had printed two physical copies using FedEx, which I sleeved for playtesting. However, their quality was lacking: the font was hard to read and the illustrations did not pop.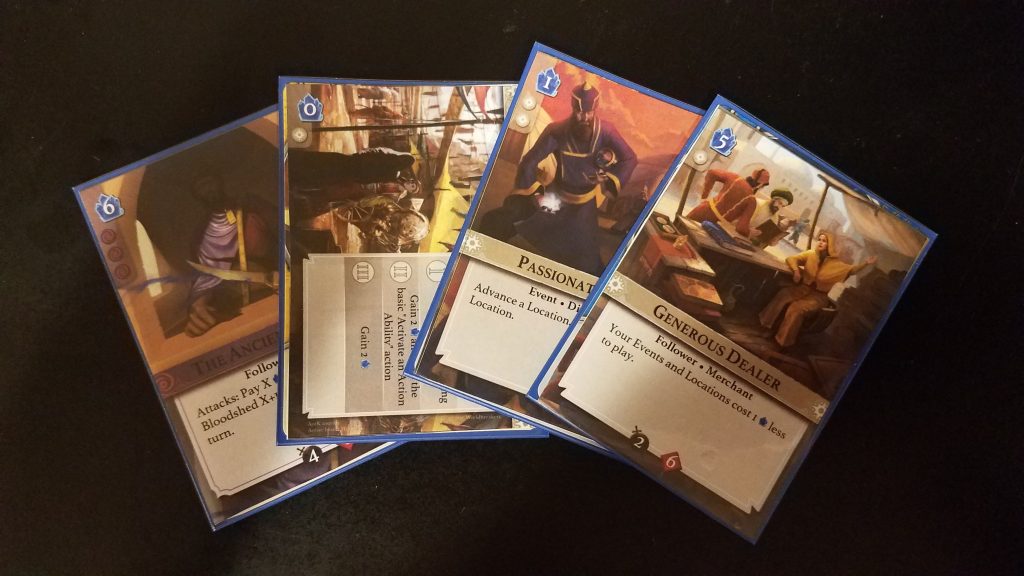 Furthermore, I used an existing card game as the backbone for the cards, which meant players would not see the beautiful Worldbreakers card back designed by Alec Zemper. Finally, I adopted tokens from other board games, and they did not communicate the Worldbreakers feel.
There are several options for print-on-demand in the United States. I was most impressed with The Game Crafter, which has an extensive catalog and excellent reviews on reddit and elsewhere. Their website was straightforward to use, and in a few hours I had all of the game components set up and ready to print. I ordered on November 10 and received an exciting package within 10 days!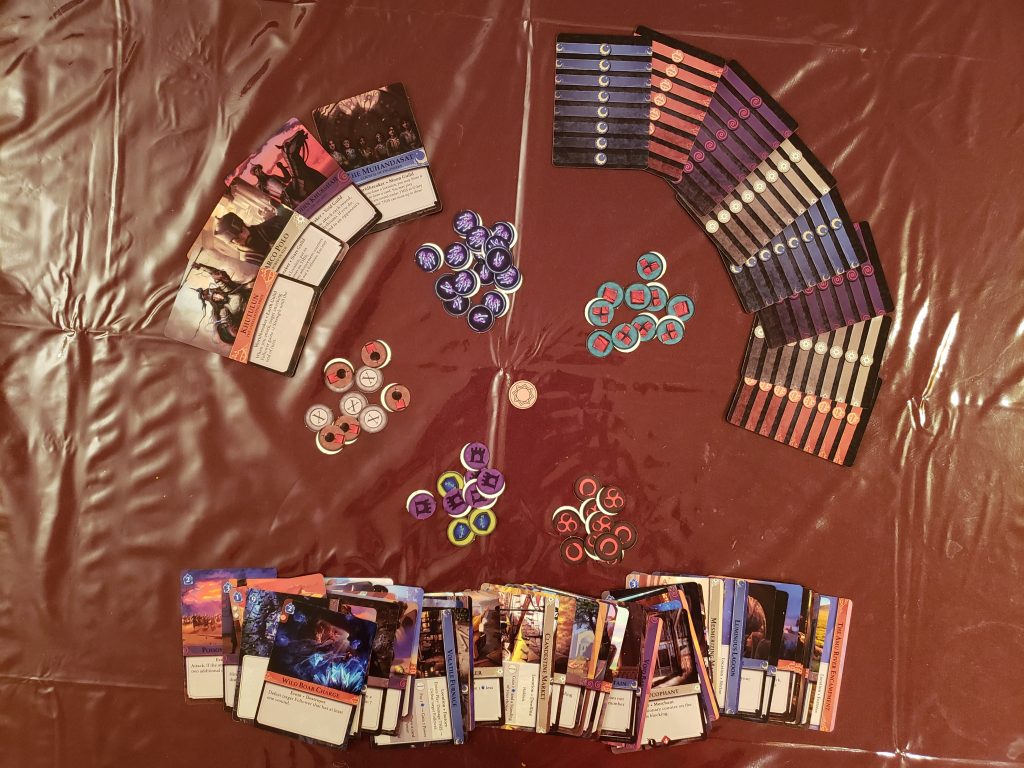 The Game Crafter website has a streamlined process: you create your game, add the components, and then customize each of them. Once you get everything in place, you add it to your cart and order.
At the time of this writing, their catalog has 187 (!!) possible components. The most relevant for Worldbreakers was the Euro Poker Deck, which is the 2.5 x 3.5 inch cards that are used by Magic: the Gathering and have become the standard for most card games. Each customizable component has templates in multiple formats (I used the Illustrator ones) that include sizing and bleeds. Once you upload your images, a proofing interface allows you to verify that you got everything in place.
Printing is much trickier than setting a virtual copy. In particular, I was not sure how to set up the bleed on my cards. Thankfully, The Game Crafter has an excellent Discord server. I posted images of my cards and work-in-progress and got prompt feedback from both staff and other game developers. People also made suggestions about the overall design (such as the use of white space) and automation software for templating, and provided a lot of positive feedback about the illustrations and the theme of the game. I received helpful advice which went above and beyond the technical question that I came for.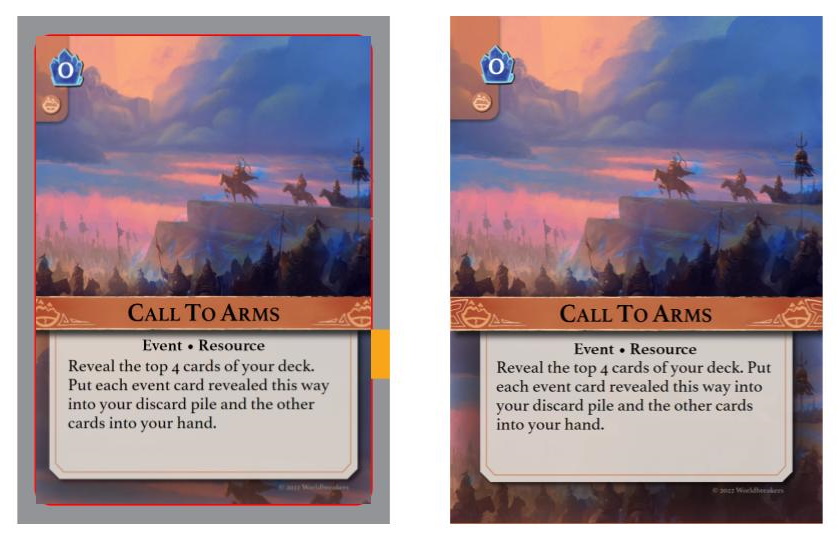 Transparent Turnaround Time
Timing is critical when printing for an event such as a convention. The Game Crafter has a production queue page that lists how many orders are currently in the queue and the expected turnaround time. Furthermore, the order status page lists your place in the queue along with an estimated ship date. Note that this is just an estimate and your production time may vary. In my case, this meant a pleasant surprise: when I first ordered my copy I expected around 20 days until printing and shipping. However, it only took about five days, plus four days for USPS to get me the package. I am not sure how I got so lucky; I suspect that the fact that I only had cards and shards (thin cardboard counters) contributed to it.
I wanted counters to represent mythium, power, and other Worldbreakers mechanics. I was browsing through the available punchouts, at the top of which were the Circle Shard Set. Their size seemed fine (0.75 x 0.75 inches), so I set them up with the different game counters and ordered. However, when the package arrived, I discovered that the shards are actually quite thin, at 0.01 inches. The product that I actually intended to get was the Medium Circle Chit Set, which has a thickness of 0.07 inches. The good news is that, despite their thinness, the shard set counters are sturdy. I tried to bend them and they are about as resilient as a game card, so they should work well for the PAX demo I have planned.
More on the topic of counters: In my rush to make the order, I copied and pasted the counter design into the template provided by The Game Crafter. Since I did not use the Adobe Illustrator "Export" function, I did not export the bleed, instead leaving a white circle around the counter image. As a result, one side of each counter shows a sliver of white to the side. This could have been easily avoided by including proper bleed, which is explained in the articles about bleed and drift. This is an important lesson in preparation for mass printing.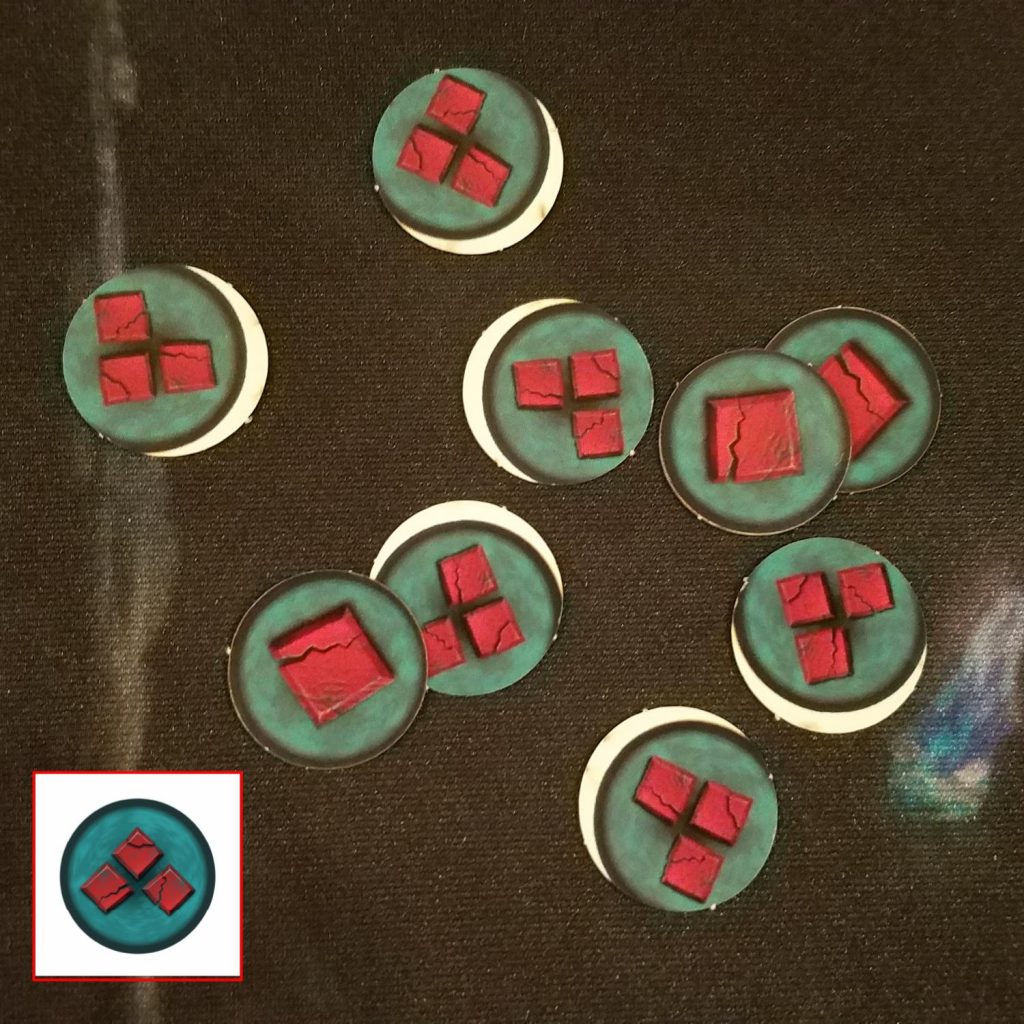 The Game Crafter catalogue has many options for component sizes. However, as far as I could see, there is no option to customize the sizes beyond the categories available. Worldbreakers is designed to come in a 7" x 4.5" box and include a 6" x 2" board for the round tracker.  The closest options offered are an 8.5" x 5.25" box (Medium Pro Box) and 8" x 2" (Sliver Board Set), respectively. I did not mind compromising on the sizes, but I did not have the time to update my image files to the correct spec. Therefore, I decided to stick to FedEx printing for these particular components.
I am delighted with the quality of the printing and components that I got from The Game Crafter. The ordering process was seamless, and I received the printed game much sooner than I expected. While there were a handful of glitches along the way, none of them interfere with the playability of the Worldbreakers copy I received. Moreover, I could have avoided all of these issues by reviewing the guidelines more closely and budgeting my time appropriately. I have already placed a second order with The Game Crafter (for promotional cards that I plan to hand out to players in PAX Unplugged) and can't wait to order the next iteration of the Worldbreakers prototype.
Update: This morning I got an email that the promotional cards I ordered are on their way, more than two weeks ahead of schedule. Huzzah!
Thank you for reading! If you got this far, I am guessing that you care about card games. Worldbreakers is a two-player, customizable card game set in an alternative 13th century history. If you want to read more of the design diary or learn about the game itself, subscribe to my mailing list below. You're also welcome to join the Discord channel and check out the Tabletop Simulator module.